00000000000000000000000000000000000000000000000000000000000000000000000000000000

0000000000000000000000000000000000000000000000000000000000000000000000000000000000000000000


So who's this little devil squeezing (or should I say 'strangling') the life out of poor lil ol' Val then?


Stormin' 2004


We're back to 2001 again, this time it's Left Hand Drive at the Rock Garden in Easington Colliery . . .

.
That's it then!

BLACK ROSE PUBS include :
The Ox Inn
Durham, DH9 7LR
The Elephant
Ashington, NE63 0SZ
The Guide Post
Gateshead, NE9 7RR
The Cross Keys
Washington Village, NE38 7AB
The Townhouse
Whitley Bay, NE26 2TG
The Millstone Hotel
Newcastle, NE3 1QL
The Black Bull
East Boldon, NE36 0SG
The Victoria
Whitley Bay, NE26 2TE
The Black Bull
Morpeth, NE61 1PE
The Greens
Sunderland, SR1 3PY
The Lambton Arms
Durham, DH3 3BJ
Ship & Royal
South Shields, NE33 2HT
The Crown
Gateshead, NE16 4DT
The Prior
Moorside, Sunderland, SR3 2SW
Britannia Inn
Houghton Le Spring, DH4 4AL

We should call it the Battle of the Queens, but hey, thriving live gigs can not be frowned upon - just celebrated. Which is exactly what the Qween Live lads are doing right now as they wind down from another prestigious sell-out gig at The Exchange Theatre in North Shields. Rob told Riffs: "Absolutely amazing night - it was really nice to meet and greet a lot of our fans after the gig - we are playing in Norwich this Saturday as the headline guest Queen tribute band - everyone is so excited!" And if you missed them locally then you have one last chance this month: catch them at The Westovian Theatre South Shields on Sat 28th.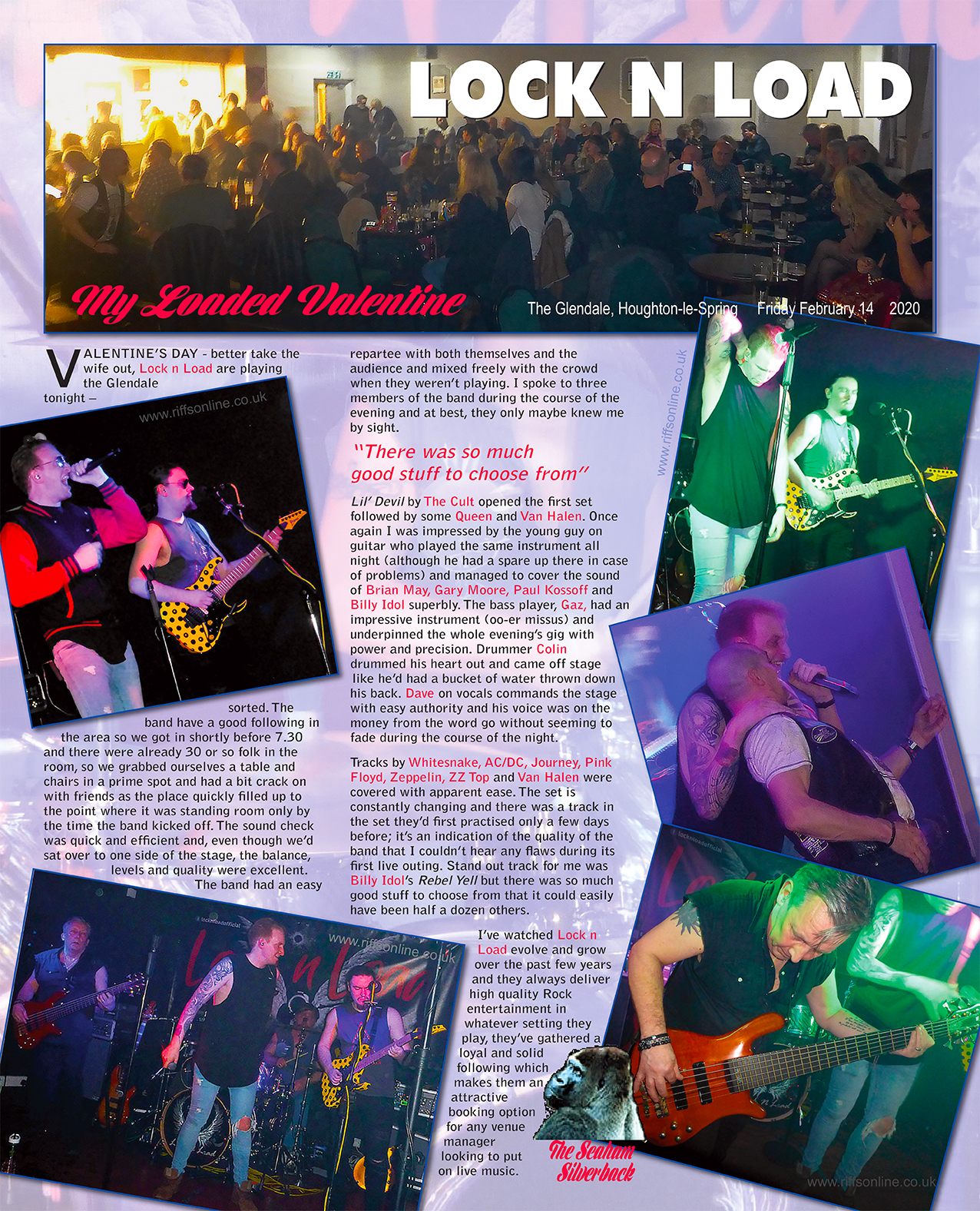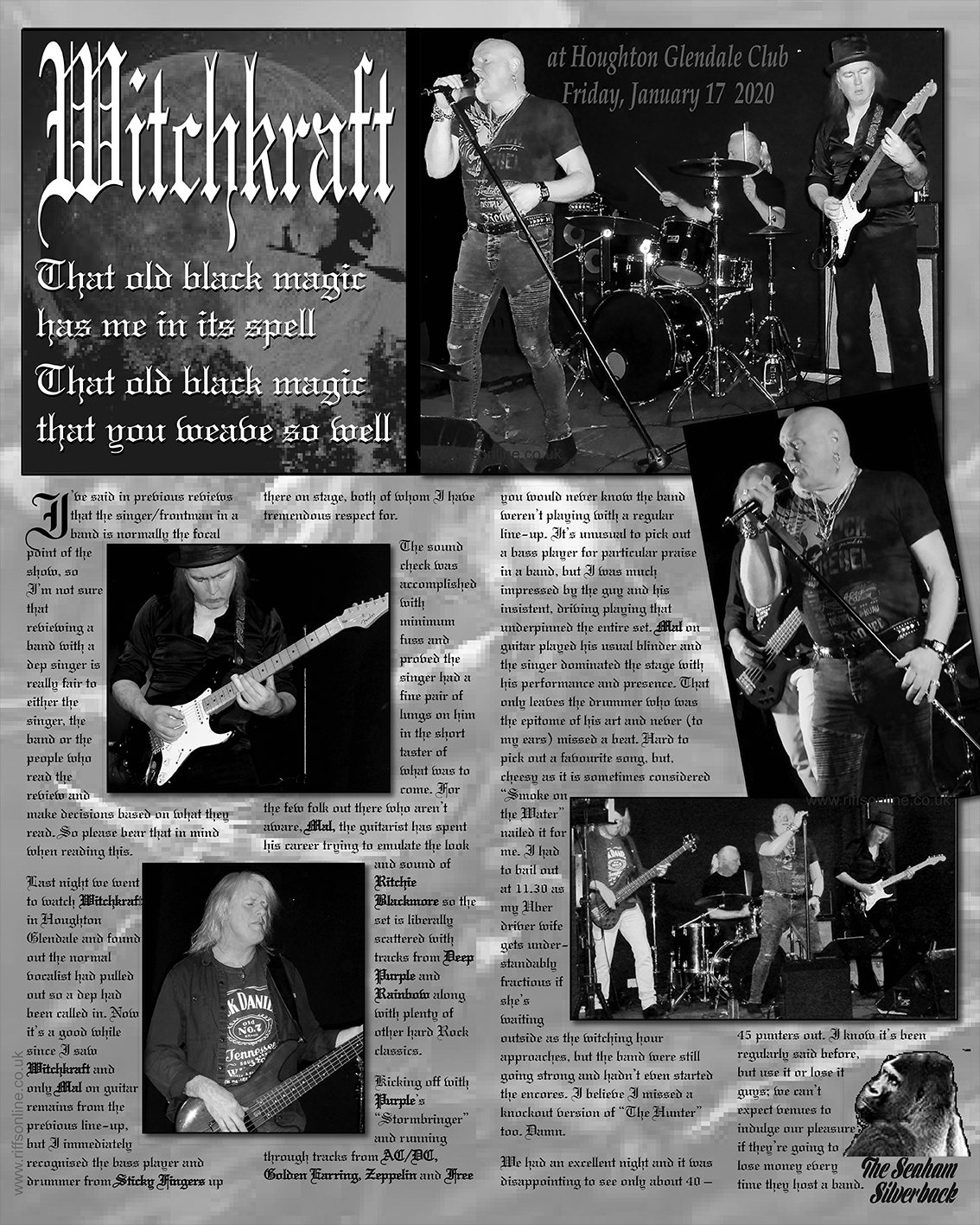 INTERNATIONAL DATELINE OCTOBER 7 . . .
INTERNATIONAL DATELINE OCTOBER 7 . . . INTE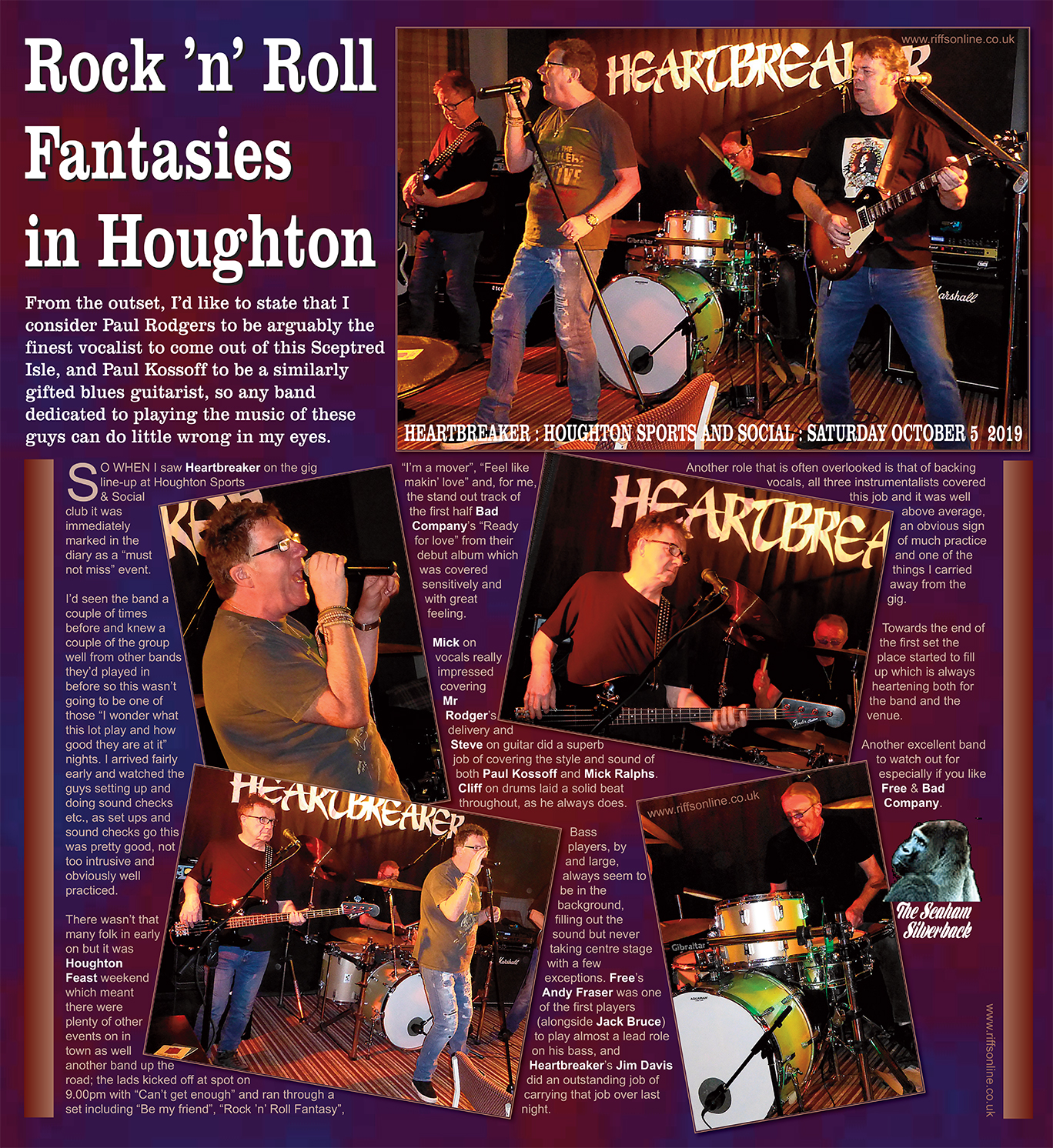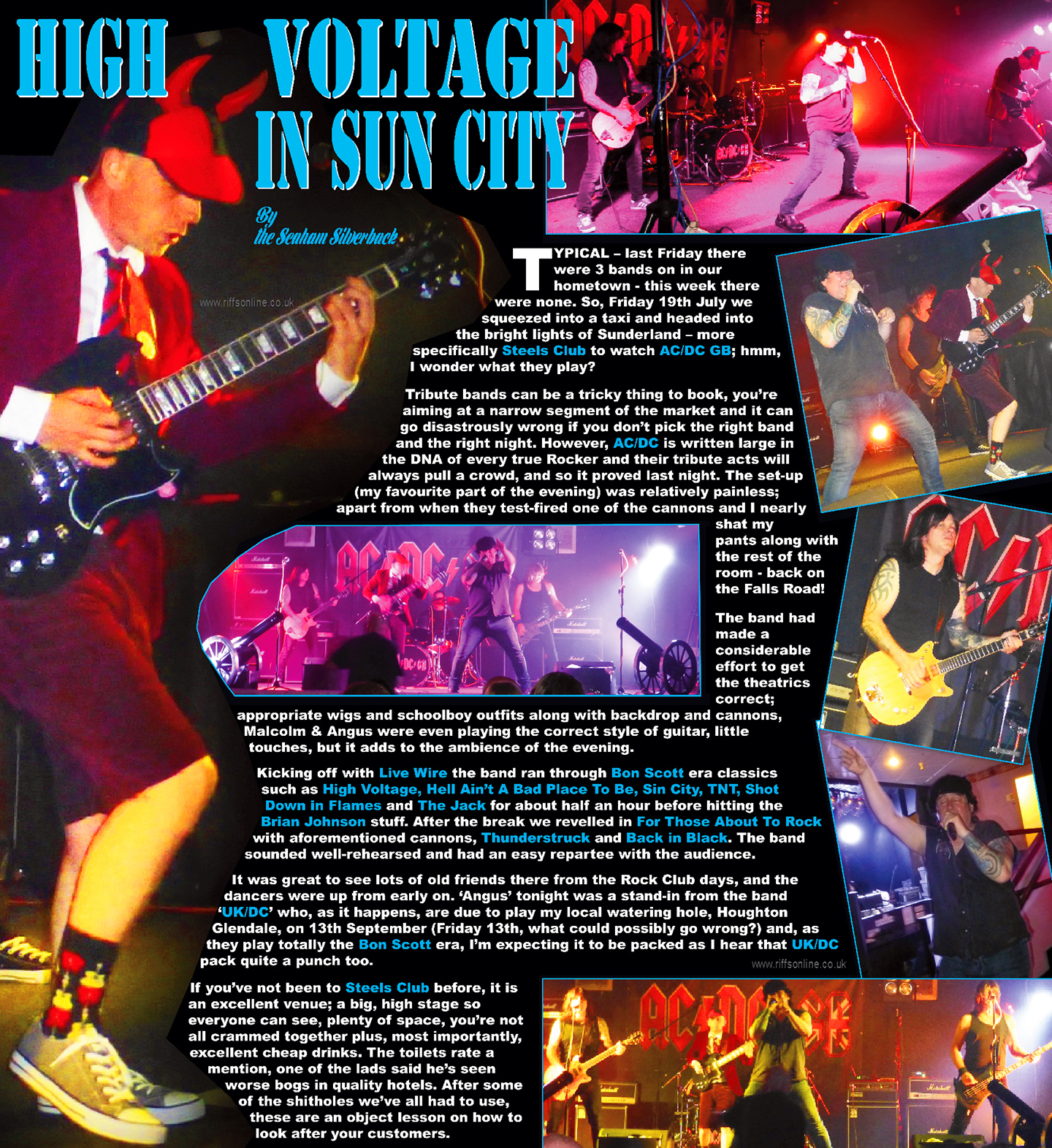 The band's website:
https://www.acdcgb.co.uk/
For a taste of the band: https://youtu.be/QRCIfpYXSC8


https://youtu.be/jhUhw_J5ItE
https://youtu.be/DkWRCv5HDjk
The NE Street Band, playing iconic songs from Bruce Springsteen and The E Street Band debuted at The Old Fox in Felling just recently and we have added a link to some footage here (only phone footage).
The band's website: https://www.nestreetband.co.uk
They are at the Amphitheatre in South Shields on Thursday 6th June, 7pm-9pm for an evening of Bruce Springsteen sounds, as part of the Summer Festival.

---------------------------------------------------------------

<